One sensor.
Infinte opportunities.
One sensor.

Infinte opportunities.
The next generation

of sensing technology

Founded in 2011, Vayyar started with a vision of developing a more effective way of screening for early-stage breast cancer using radio frequency technology.

As our technology matured, we created additional solutions in multiple industries.





Sensors that can see

through walls and objects

Vayyar sensors generate rich point cloud data, enabling devices to instantly recognize and respond to their surroundings, while an ultra-wide field of view ensures maximum horizontal and vertical coverage. Because 4D imaging radar sensors aren't based on cameras or optics, they are robust in all lighting and weather conditions, do not rely on line-of-sight and maintain privacy at all times.
Our Products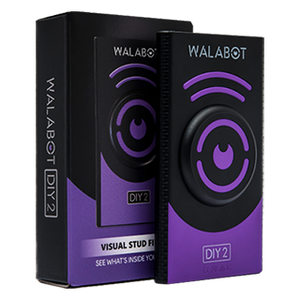 Walabot

DIY
Advanced In-Wall Imaging
Walabot DIY detects wooden and metal studs, wires, pipes and can show movement behind walls. Walabot DIY can be used by contractors, electricians, plumbers, carpenters, and those in need of advanced wall imaging capabilities
Use it to see into walls
Walabot

Maker
3D Imaging Device for Developers
Walabot Maker Devices use a programmable 3D sensor to detect what is happening in the world around you.
Use it to develop custom apps
Walabot

in Universities & Research Centers
Walabot Maker is transforming research and development at top engineering Universities and labs.
Our team can help with any inquiry, from technical questions to purchasing and fulfillment.
On a budget?
Inquire about special university pricing options.
Connect with us to learn more and get Walabot Maker for your program.
Contact: Support@walabot.com